PARTY PLAN RESOURCES
If you're doing a job, you need the tools for that job. 
On our Party Plan Resources page, you'll find tools and information that we think you'll find useful as you build your company.
We'll continue to update this page, so check back often.
If you need a tool or some additional information about starting or growing your party plan company, please shoot us an email or give us a call.
Payment Gateway and Credit Card Processing
Not all payment gateways and credit card processors are direct-selling-friendly.  Authorize.Net is our payment gateway of choice; you can use Authorize.Net with any credit card processor.
IMPORTANT UPDATE:  AUTHORIZE.NET
We recently learned that Authorize.Net has changed the way they market and sell their gateway service.  Authorize.Net now bundles its gateway with its credit card merchant account.  While we recommend Authorize.Net as a trusted gateway service, their merchant account DOES NOT LIKE DIRECT SELLING COMPANIES.  Please get only your Authorize.Net gateway through the link below, and talk with several credit card processors to make sure that you pick one that works with direct selling companies, and that doesn't charge outrageous fees.  We can help you if you need help finding a credit card processor.

  AUTHORIZE.NET PAYMENT GATEWAY ACCOUNT
We are proud to offer online payments through our partner, Authorize.Net®, a leading provider of payment gateway services since 1996. Authorize.Net manages the complex routing of transaction data from your business to the credit card and electronic check payment processing networks, ensuring secure and reliable deposit of funds into your merchant account.
We've helped many people to find direct-selling-friendly credit card merchant accounts.  We have a few sources that have been able to help people that no one else would help!  Contact us for more information.
LASTPASS.COM — Login and passwords out of control?  We know exactly what you mean!  A secure password keeper is a necessity, and it's super inexpensive.  We use LastPass, and there are many others.  Here's a link to LASTPASS.COM.
Party Plan Compensation Plan
Question:  What is the single purpose of a compensation plan?
Answer:  Download this free brief overview of a simple party plan compensation plan and see if your answer is the same as mine.  You'll find my answer in the second to the last paragraph.
FREE PARTY PLAN COMPENSATION PLAN
This simple compensation plan overview includes definitions of commonly used terms, as well as a sample comp plan that you can start with.
A compensation plan is only one component of a compensation strategy.  If you don't have a compensation strategy, you're not ready to start recruiting.
Enter your name and email in the form on the right to download our free report, "How to Start Your Own Party Plan Company", and make sure you have answers before you spend a dime.
Images, Videos, Graphics, Photo Editing, etc.
Need a professionally designed logo or other graphics and don't want to spend thousands of $$?  Check out 99designs.com!
PicMonkey is one of my favorite tools.  I work with a lot of images, and the learning curve for PhotoShop is WAY BEYOND my patience.  PicMonkey is an easy-to-use editor that allows you to transform your "OK images" into "AWESOME images!"
Best of all, the free version is awesome, and you can try their premium service, Royale, free for 30 days.
  Consultant Training — Booking, Host Coaching, Recruiting, etc.
Lynsey Jones — Party Plan Divas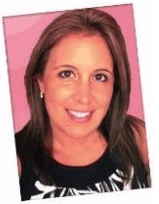 Lynsey is a veteran party plan consultant, and she has a very active Facebook group, where you'll find lots of like-minded people who are open to sharing their ideas, successes, and challenges.  On her website, you'll also find a great deal of invaluable information.  Be sure to check her out on YouTube, too!
Deb Bixler — Create a Cash Flow Show
Deb is also a veteran party plan consultant.  She has been in the trenches, and was VERY, VERY successful as a consultant in a healthy cooking party plan company.  She is passionate about the party plan industry, as well as healthy lifestyles and healthy cooking.  She is very generous with her time and her expertise, and you'll find tons of great info on her website.
Sales Tax Resources
The Streamlined Sales and Use Tax Agreement
Streamlined Sales and Use Tax Agreement as Amended Through October 8, 2014
UPDATES:
3/3/15:  Supreme Court Ready to Reverse Bellas Hess and Quill
Graphic Design Resources
99designs — Need a professionally designed logo or other graphics and don't want to spend thousands of $$?  Check out 99designs.com!
Business Services
DocuSign — We strongly recommend getting important documents, like consultant agreements and tax forms, signed, tracked and filed in a safe and secure place.  Hard copies are so old-school!  Now you can capture signatures, track and file docs electronically.  DocuSign is a very affordable way to manage this important part of your business.  You can try DocuSign for free for 30 days.